The Annual General Meeting of Headingley Seniors' Services was held on May 20 at Headingley Community Centre.
Eighteen people including Board Members, Visitors andVolunteers were in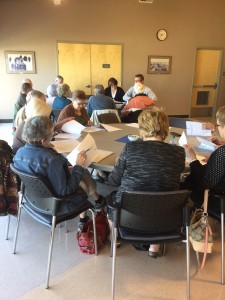 attendance.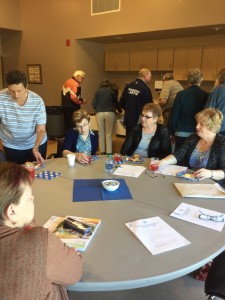 In the Chairperson's Report, Louise Hutton thanked all the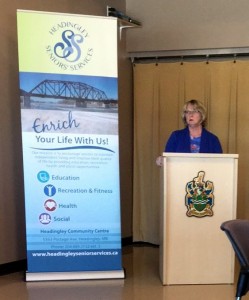 volunteers for their leadership and guidance with programs, whether arranging lunches, providing orientation for Encore Health & Fitness, sharing their travels or teaching new skills.  Special thanks were extended to Patti Cutts, Resource Coordinator for HSSI for her dedication and support providing resources and information, supporting the volunteers and identifying needs of seniors in Headingley.  Thanks were also extended to The RM of Headingley and to Macdonald-Headingley Recreation District.
Councillor John Mauseth, represented the RM of Headingley.   He gave a brief report of projects underway and complimented HSSI for all their services in the community.
The slate of officers for 2015-2016 were accepted as presented:
Directors
Chairperson:                      Louise Hutton
Vice Chairperson:             Bev Johnston
Secretary:                           Florence Pushka
Treasurer:                          Karen Saunders
Board Members at Large
Ken Cutts, Barb Evans, Ray Hutton, Rose Leclair, Louise Nichols, Bev Welwood
The door prize, donated by Starbuck Credit Union, was won by Don Gruhn.
Refreshments were enjoyed by all.