Encore Health & Fitness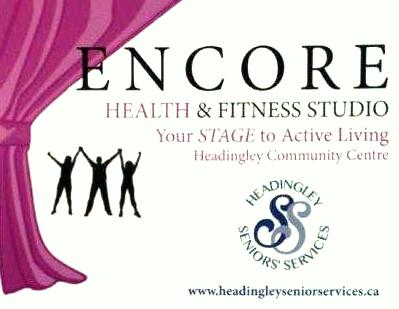 Encore Health and Fitness
In its ongoing commitment to supporting healthy people and a healthy community, Headingley Seniors' Services Inc. (HSSI) officially opened the Encore Health and Fitness Studio on October 01, 2014.
HSSI received a government New Horizons Grant toward an older adult fitness facility. The Rural Municipality of Headingley offered the use of the stage in the Headingley Community Centre at 5353 Portage Avenue. Through much work with Macdonald-Headingley Recreation District, ENCORE Health and Fitness was born.
REGULAR HOURS
9:00 am – noon Monday thru Thursday
1:30 pm – 4:00 pm Monday thru Thursday
7:00 pm – 9:00 pm Monday, Tuesday and Thursday
FEES
$60.00 / year
$10.00 / month
$ 2.00 / drop-in
The equipment available includes: – a Recumbent Bike, Bosu Ball, Free Weights, a Mini Trampoline with Stability Bar, Soft Shell Medicine Balls, Resistance Equipment, a Seated Elliptical, a Stability Ball, Exercise Mats, a Treadmill, a Hoist Multi-Gym and an Exercise Bench. The equipment is available to participants 18 years of age and over and who have taken the Safety Orientation.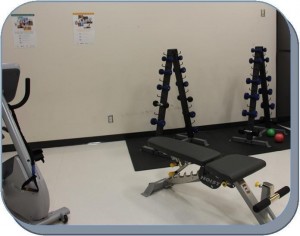 Making the Most of Encore Fitness Centre
These programs are supported by RHA
Exercises to Prevent Injuries
Facilitator: Andrew Schindle
There are many movements in everyday life that can cause injury.  This presentation will discuss what types of exercises will prevent injuries in everyday life and why.  You will receive a handout at the end of the presentation with some exercises you can do at home to help prevent injuries.

Headingley Community Centre
Wednesday, February 27th
1:00-2:00pm
FREE!
Registration Deadline:  Wednesday, February 20th