HOW DO DIET AND EXERCISE AFFECT BONES AND MUSCLES?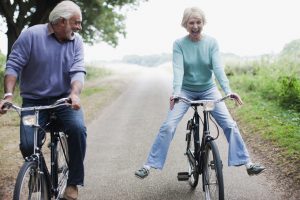 As we get older, we lose bone strength and muscle mass. Here are some ways to keep bones and muscles strong:
Eat enough protein.
Include calcium in your diet. The recommendation is that you get 1200 mg calcium a day, either through your diet or supplements or both.
Include Vitamin D in your diet. You need 800 to 2000 IU vitamin D from your diet, supplements or both. Dietary sources of vitamin D include fortified milk and fish (salmon, mackerel, herring).
Do weight-bearing activities like walking or lifting.
Do exercises that help build muscles.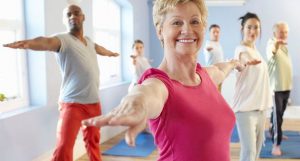 Learn more about active living:
Active Living Coalition for Older Adults: www.alcoa.ca/
Canadian Physical Activity Guidelines for Older Adults – 65 Years & Older:
www.esep.ca/guidelines/
Canadian Centre for Activity and Aging: www.uwo.ca/
Osteoporosis Canada: www.osteoporosis.ca/