KNITTING CAN IMPROVE YOUR MOOD, MIND AND BODY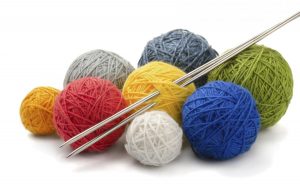 http://www.collective-evolution.com/2016/01/27/4-unforeseen-health-benefits-of-knitting/
Now, to step that up a notch. Have you considered forming a knitting group? The art of knitting provides a common bond in so many people. If you have never knit before, it is easy to learn and projects can be worked on easily while socializing in a group.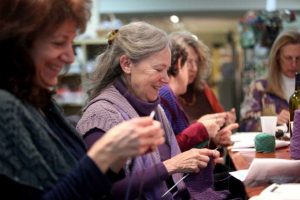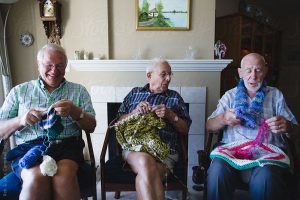 Then, step it up another notch and add a purpose, ie knitting for charity, and meetings take on a whole new energy.
http://www.allfreeknitting.com/Knit-Hats/Knitting-for-Charity-20-free-hat-patterns
Knitting provides many-layered benefits:
It gives you a sense of pride
Has the same benefits as meditation
Alleviates symptoms of anxiety, stress and depression
It helps improve motor function
It slows cognitive decline
It helps prevent arthritis and tendinitis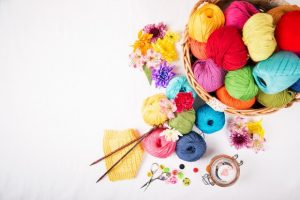 http://www.treehugger.com/culture/dont-stop-knitting-its-keeping-you-healthy.html
http://www.craftyarncouncil.com/health-therapeutic
https://www.psychologytoday.com/blog/open-gently/201311/should-you-knit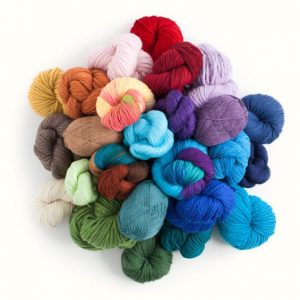 Socializing in a like-minded group:
Connects people with a common interest
Creates a networking thread of connection outside meetings
Alleviates anxiety, stress and depression
Improves cognitive functions and skills
Abates loneliness and isolation
Add to this, knitting for charity.
That can be called a WIN – WIN – WIN.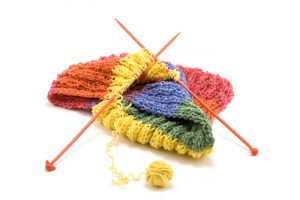 There are many local agencies who endlessly require and are supremely grateful for knit items for the homeless, refugees and poverty stricken people. Siloam Mission is one such place. https://www.siloam.ca/. Another idea is blankets for preemies in neo-natal units.
Knit 1, Purl 2